Project Sukuroi Smoothing Balm 100g
Repair hair in a new way with Project Sukuroi Gold Smoothing Balm, an intense moisturiser that smooths each strand. O&M took inspiration from the Japanese... more details
Details
Repair hair in a new way with Project Sukuroi Gold Smoothing Balm, an intense moisturiser that smooths each strand. O&M took inspiration from the Japanese art practice called Kintsukuroi, which involves using gold to repair broken pottery. One of the active ingredients here is keratin, which gives hair its strength. The balm has antioxidant properties thanks to gold of pleasure oil. The balm has the advantage of being weightless, nourishing the hair without weighing it down. Shine comes from the inclusion of macadamia oil and the product ensures that the hair remains soft and easy to manage at all times. 
Usage
Hair Type
Dry, brittle, damaged hair.
How Often
Daily as needed during styling.
How Much
Fingertip scoop.
Step 1
Apply a fingertip scoop to clean, damp hair and comb through.
Step 2
Style with blow dryer/flat iron.
Step 3
For intense results, re-apply to dry hair.
Ingredients
Gold of Pleasure Oil originates from a flowering plant known as Camelina. This oil will hydrate, condition and protect the hair from aging with its antioxidant content without the oiliness. Hair will be left with a featherlike softness thanks to its high Omega 3 and essential fatty acids content. O&M Signature Oil Blend is a natural blend of organic coconut and organic macadamia oils that help to recondition the hair to protect it and leave it glossy and knot free. Keratin to strengthen, rebuild and smooth. INCI LIST: Aqua, Cyclotetrasiloxane, Cyclopentasiloxane, Cetyl Stearyl Alcohol, Cetearyl Alcohol,Ceteareth 20, Dimethicone, Dimethiconol, Glycerin, Cetrimonium Chloride, CamelinaSativa (Gold of Pleasure) Seed Oil*, Tocopherol (Vitamin E Oil)*, Argania SpinosaKernel Oil*, Macadamia Ternifolia Seed Oil*, Phenoxyethanol, Parfum, CI15985,Mica, Titanium Dioxide, Hydrolized Keratin, CI77491, Benzyl Salicylate, MethylIonone, Linalool, Limonene, Geraniol, Citronellol, *Certified Organic.
Clean From
Our promise to you. O&M products are safe to use on coloured hair, sensitive skin and are clean from: Sulphates, MIT, Parabens, Triclosan, Propylene Glycol, Phthalates & Gluten.
Project Sukuroi will help reconstruct even the most damaged hair, it has a unique smoothness that will make hair feel its virgin state again.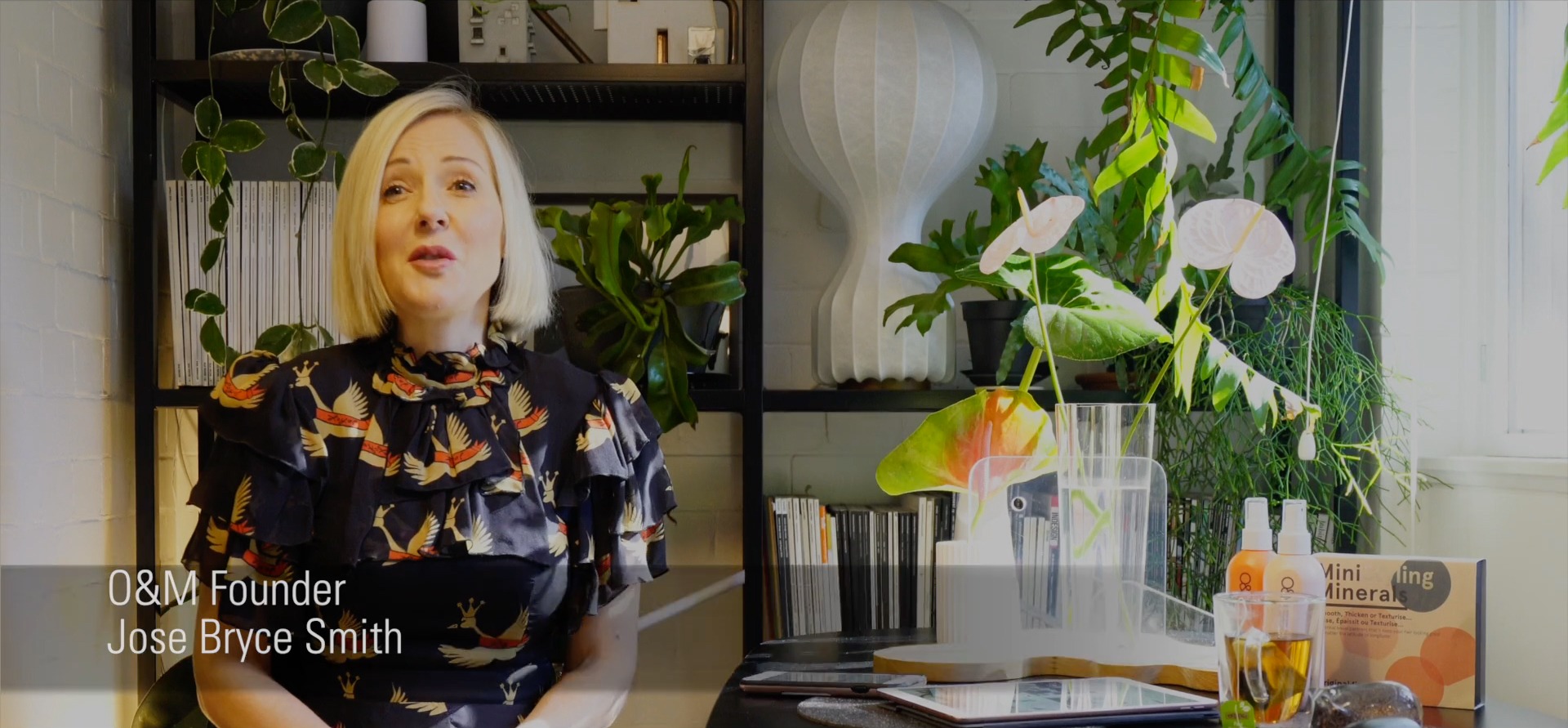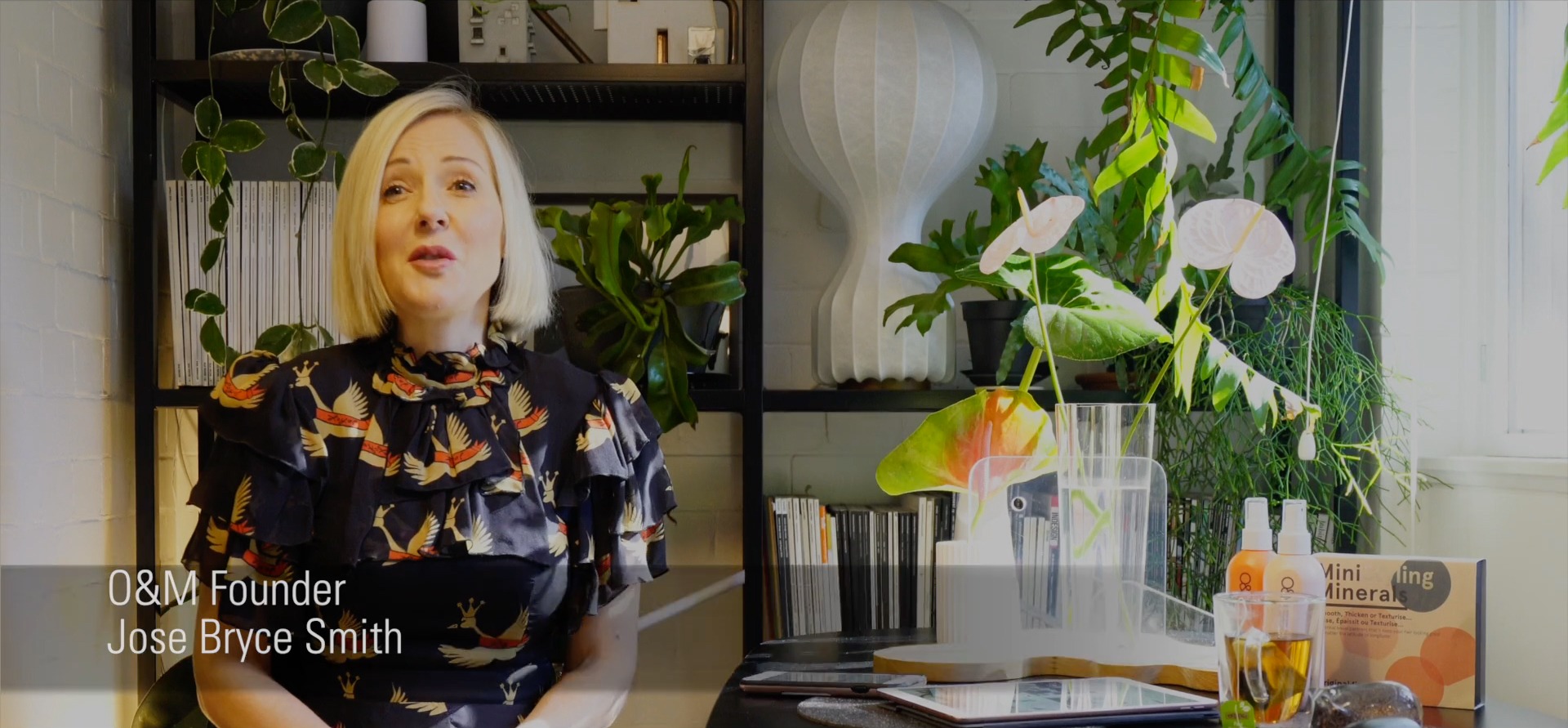 Reflecting on a natural decade
Founder, Jose Bryce Smith reflects and celebrates the milestone journey the Original & Mineral brand has taken in it's first ten years.
Treat your hair kinder
Add these products to your routine to nourish your hair even more.